The idea of national parks quickly gained acceptance in many countries of the world. Therefore, already in the 1930s-1950s, some countries began to actively create national parks that looked little like classical national parks. Such "pseudo"-national parks appeared in Japan, Holland, Ethiopia, Great Britain, Italy, and Costa Rica.
The author of an interesting study on national parks R. Bobrov writes
"To prevent the possible exploitation of the popularity of existing national parks and the devaluation of the very idea of their creation, representatives of the international conservation community – members of the International Union for Conservation of Nature and Natural Resources (IUCN) established in 1948 – appealed to the UN with a request to settle the created situation…
IUCN drafted, and the 10th General Assembly adopted, a resolution stating. "Given the importance which the United Nations attaches to the idea of a national park as a reasonable form of use of natural resources, and given the increasing use in recent years in several countries of the term 'national park' to designate territories with quite different objectives and status, the Xth IUCN General Assembly, held in New Delhi in November 1969, recommends that all governments retain the term 'national park' only for territories which meet the following criteria and do everything in their power to ensure that the same applies to places
A national park is a relatively large area in which:
one or more ecosystems have not been seriously altered by human activity, where plant and animal species, their habitats, and geomorphological sites are of scientific, educational, or recreational interest, or where there is a natural landscape of exceptional beauty;
the most competent authority of the country shall take measures to prevent or exclude as rapidly as possible the exploitation of natural resources throughout the territory and to promote effectively a feeling of respect for the ecological, geomorphological, or aesthetic elements which created the park and to which visitors, under certain conditions, are allowed access for spiritual, educational, cultural and recreational purposes".
This resolution received wide international recognition and was subsequently endorsed by the Second World Conference on National Parks held in Yellowstone in 1972. By this resolution, the IUCN National Parks Commission developed criteria for inclusion in the UN list of territories that meet the requirements. Thus, nowadays the international concept of the park imposes rather strict requirements on it and puts forward several restrictions.
The exploitation of natural resources, extraction of minerals, harvesting of wood and plants, extraction of animals, and construction of dams, or other irrigation or hydropower facilities are prohibited in the national parks included in the UN List. The prohibition also applies to agricultural activities, hunting, fishing, collecting firewood, construction of roads, communication lines, power lines, etc., as well as to the permanent residence, commercial or industrial use of the territory. Only certain exceptions to this general rule are allowed.
Some of the listed activities are permitted in those national parks that have established cultural heritage protection areas (e.g., controlled agricultural landscape areas, villages, towns or urban areas of historical or archaeological interest, etc.) if these activities are an integral element of the protected heritage."
National parks in the United States and Canada have had a strict conservation regime in place since the late 19th century. Hunting, logging, mining, construction not related to recreation, and acclimatization were forbidden in them, fishing was strictly limited in many parks, and extinguishing of natural fires was prohibited.
Under the influence of the Stalker Leopold report of 1963, the U.S. National Park Service began to impose even greater restrictions and prohibitions, essentially turning national parks into nature reserves. Americans realized that national parks should not just be places to entertain the public but to serve nature conservation first and foremost.
First, the recreational burden on national parks was greatly reduced. Roads have been closed in many of the parks, and walking is now allowed in them. To visit some national parks, you must participate in a lottery, where the winnings are about 10%. There are high fines for violating the rules of recreation in the national park. For example, for an illegal campfire – a fine of up to 10 thousand dollars and a prison term of 30 days.
Visiting national parks with dogs almost everywhere is prohibited, it is forbidden to feed wild animals. The fine for a fed chipmunk ranges from $100 to $500. Trash, especially after visiting the mountains, must be taken away with you. Before visiting many national parks, you should come to the Center to see park rangers and watch a movie about proper park behavior. These restrictions in the U.S. are mandatory for everyone, janitor and minister alike.
While it used to be thought that all fires should be put out since the 1970s the approach to firefighting has been differentiated. For example, in Yellowstone National Park, where an average of 35 wildfires per year are caused by lightning and about 10 by people, only fires of man-made origin have been decided to be extinguished. Fires of natural origin should be monitored and extinguished only when they threaten people, and buildings, or are out of control.
Attitudes toward predators have also changed. While wolves and other predatory animals were shot in national parks in the 1920s, these actions were later found to be wrong. In Yellowstone National Park, the wolf shooting was stopped in 1935. In 1995 wolves were released into the park and in 2005 there were 118 wolves.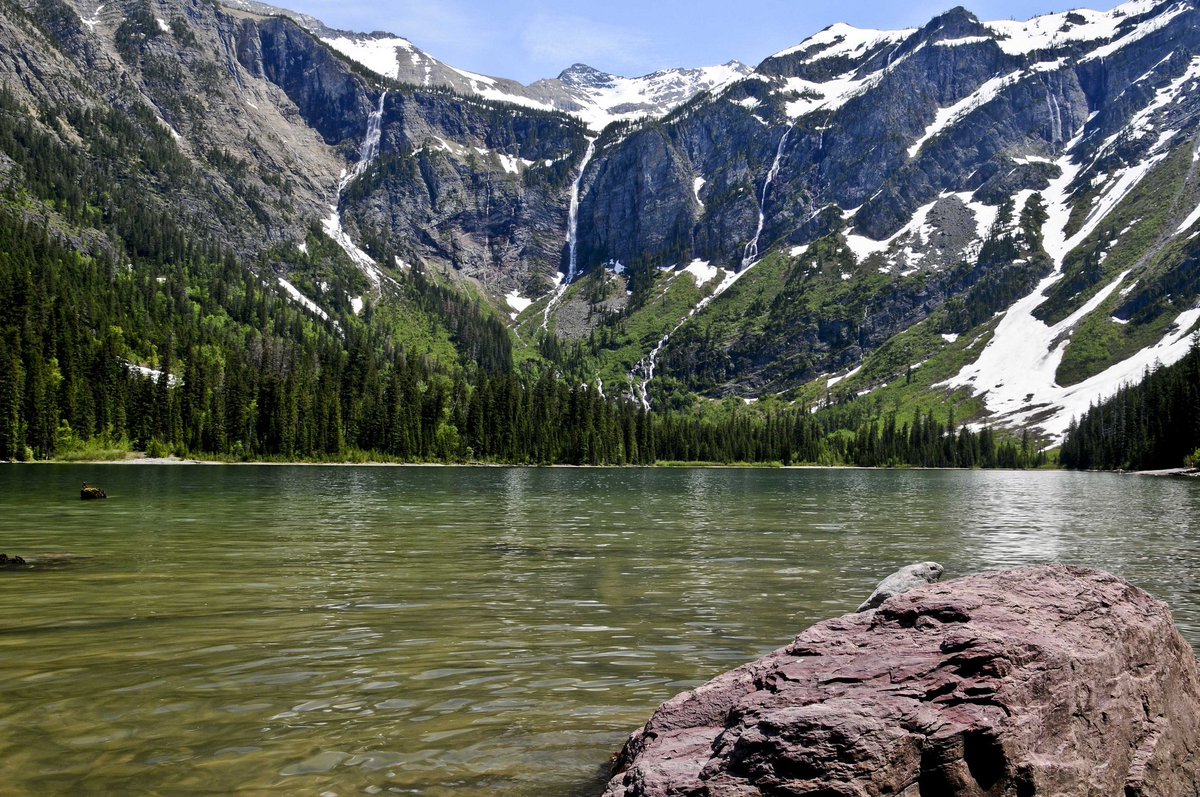 In Canada, it is illegal to use lead sinkers and jigs in national parks for recreational fishing, and the same ban applies to some U.S. national parks.
In 2014, U.S. national parks banned drones, which often scare animals. In 2015. – in U.S. national parks was banned smoking electronic cigarettes (smoking regular cigarettes and cigarettes there had been banned before). In addition, the use of flash photography was banned in all U.S. national parks.